Legend Exteriors Services in Palatine, IL
Exterior Services in Palatine, IL Premier Roofing Services – Siding, Windows, Gutters, & More…
At Legend Exteriors, our expertise lies in offering unmatched exterior services for homes, businesses, and commercial buildings in Palatine, Illinois. Boasting over 19 years of experience managing projects of all sizes, our impressive track record makes us the foremost exterior service contractor in Palatine. Our professional team is trained and certified in various domains, including siding, gutters, roofing, windows, and much more. Opting for Legend Exteriors is a straightforward choice when searching for top-notch home and commercial exterior products and installations. Our name is synonymous with professional, friendly, swift, and dependable services, as well as cutting-edge exterior products. For the finest option in Palatine, look no further than Legend Exteriors.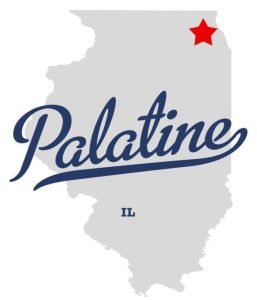 PALATINE, IL ROOF REPAIR & REPLACEMENT
Residential & Commercial Roofing Services in Palatine, IL
At Legend Exteriors, we provide roofing services, including installation, replacement, and repairs for various types of buildings and homes, delivering professional, certified, and licensed roofing services in Palatine. Our highly recommended roofing specialists possess extensive experience in managing projects of all sizes. With their years of expertise, our team will deliver long-lasting results you can rely on. If you're considering replacing your roof, we offer a wide range of options to suit your needs. Our diverse selection enables you to choose a roof that not only protects you from environmental elements but also blends seamlessly with your home's atmosphere and style. Here are some of the different types of roofing we provide:
Shingles 
Flat Roof 
Cedar Roofing 
Slate and Tile Roof
Our team will complete your roof installation promptly, ensuring minimal disruption to your daily routine. With our unparalleled services and reliable results, there's no need to hesitate. Contact us today for all your roofing requirements!
Palatine Roofing Repair Services
For those who do not require a complete roof replacement, Legend Exteriors also offers repairs for all types of roofs. Even a minor issue like a leak can leave your family feeling insecure and put your possessions at risk. Timely roof repairs are crucial, and our team takes this responsibility very seriously. Contact us today for roof repairs. One of our roofing specialists will promptly arrive at your doorstep, assess the areas needing repair, provide an estimate, and immediately begin the repair work. Don't be left uncertain about what to do – call our experts today, and we'll have your roof fixed in no time.
Have you noticed algae growth, buckling, blisters, curling, damaged flashing, missing shingles, rotting, or leaks in your roof? If so, it's time to reach out to the roofing experts at Legend Exteriors to schedule a roof repair or replacement. We are Chicagoland's top roofing professionals, providing exceptional roofing solutions at prices you'll appreciate! Numerous factors come into play when choosing a new roof for your home, and Legend Exteriors certified team is ready to address all your needs. We are committed to satisfying every homeowner. Excellence isn't merely a goal for us; it's a requirement!
Whether your roof is steep or low-pitched, Legend Exteriors will help you find the perfect shingles for your home. From traditional asphalt shingles to designer architectural shingles, such as laminated dimensional shingles, you can count on us to have you covered! From the moment our roofing contractors set foot on your property, special care is given to ensure its protection. Your residential grounds are covered with tarps for tear-off purposes and to minimize debris. Legend Exteriors magnetically sweeps all areas around your home to pick up fallen nails; ventilation systems and all plumbing and exhaust fixtures are checked, and some carpentry issues are also corrected. Going the extra mile is what we're all about! It's no surprise that Palatine residents choose us over the competition. They know that regardless of their budget, Legend Exteriors has the ideal roofing solutions at affordable prices!
SIDING & GUTTER REPLACEMENT
Gutter Maintenance & Replacement Services
Living in Palatine, you're well aware of the varying weather conditions experienced throughout the year and the importance of taking every precaution to safeguard your home and business. Gutters play a vital role in the structure of your home or building, emphasizing the need for regular gutter maintenance and repair. At Legend Exteriors, we specialize in gutter repair and replacement, providing high-quality gutters and a team of skilled repair technicians. Gutters are more than just water diversion systems; they are among the primary protectors of your most valuable investments: your home and business. For gutter maintenance and replacement, contact the experts today!
Hard work, attention to detail, integrity, and a sense of pride in a job well done—these are the principles on which Legend Exteriors has built its reputation. As the leading exterior home improvement business in the Chicagoland area, we started operations over 19 years ago with the aim of providing high-quality building materials, an industry-trained staff, and a showroom catering to homeowners. Legend Exteriors understands that few home improvements or repairs can enhance the appearance, curb appeal, and value of your home like siding can. Siding replacement is unrivaled in its ability to beautify a home and increase its visual appeal. Moreover, siding installation can reduce a home's energy consumption by up to 35%. With energy costs continually rising, it's more critical than ever to make a home as energy-efficient as possible. That's why choosing to cover your home with siding is such an excellent idea.
Legend Exteriors is staffed by knowledgeable professionals who enable you to compare well-known brands to help you select the best product for your budget and taste. Our siding replacement also offers numerous features that provide Palatine families with the ability to customize the appearance of their homes. Some of the most notable features include various color options and patterns available. Palatine homeowners can use these features in any combination to create modern, contemporary, or even historical themes.
Palatine IL Siding Repair, Replacement, & New Installations
Your siding serves to shield your home from external elements while also enhancing its curb appeal. With our vast array of siding options, you can establish a reliable and stylish appearance for your home and business. At Legend Exteriors, we not only offer an extensive selection of siding, but we also provide replacement and new installations at competitive prices. If you're in search of new or updated siding, contact Legend Exteriors today.
Palatine IL Siding Replacement
It's easy to see why so many Palatine homeowners have recently sought to update their homes with the assistance of Legend Exteriors services. They are interested in partnering with a company they can trust to be honest and forthright. That's why they have chosen Legend Exteriors. Investing in siding replacement can sometimes be a bit overwhelming, especially if you've never done it before. That's when you'll want to entrust your siding installation concerns to our experienced consultants.
Palatine IL Siding Repair
When it comes to selecting the right type of siding, Legend Exteriors can assist you in choosing the most suitable siding from a wide range of colors, materials, and textures. The beauty and uniqueness of most house siding replacements lie in the fact that these products are manufactured to specific specifications, making them suitable for any architectural style. As the homeowner, it's up to you to pick the appropriate siding replacement to emphasize the true character of your home. This selection will undoubtedly be based on your own set of aesthetic preferences, allowing for siding that best complements and harmonizes with your home's external elements.
Legend Exteriors believes that the type of siding replacement you choose for your home should be carefully selected to highlight your home's character and design, becoming an integral part of its overall appearance and enhancement. When using siding replacement, it should be applied thoughtfully and sensibly for maximum benefits. If you're ready to embark on a siding installation project, visit Legend Exteriors today. We offer the finest selection of siding in the Chicago region at affordable prices. Moreover, our representatives will guide you through each step of the siding installation process, ensuring no surprises along the way.
Top Exterior Services & Roofing Contractor Reviews in Palatine IL, serving Chicagoland
While we can describe our services to you, hearing about them from our previous customers is even more valuable. Take a look at what our clients have to say about our services and our team, so you can feel fully confident when you decide to give us a call.
Palatine IL Area Info for Local Exterior Services, Roofing & Repair
Many Palatine homeowners have engaged in home restoration and renovation projects, seeking the professional advice and expertise of the roofing experts at Legend Exteriors. They know they can always rely on us to provide exceptional services. All of our roofing contractors are fully certified, background checked, and drug-tested before setting foot on your property. Legend Exteriors is licensed, fully insured, and bonded. Moreover, if necessary, we will obtain permits and always adhere to OSHA's safety regulations.
From materials to safety, at Legend Exteriors, you're guaranteed top-notch services and support. You undoubtedly need a trusted consultant with extensive roofing industry knowledge and experience to conduct a systematic roof analysis, enabling you to make an informed decision based on facts. Legend Exteriors provides you with all the objective details necessary to choose the right roof system for your home and budget. Our honesty, straightforward pricing, and stress-free salesmanship approach contribute significantly to customer satisfaction. Additionally, we install only the highest quality materials. If you are considering roof replacement or roofing repair, or if you would like to learn more about all of Legend Exteriors' roofing services, contact us today!
Contact Legend Exteriors & Roofing Services
When seeking exterior and roofing services in Palatine, look no further than Legend Exteriors. We deliver quality work with a friendly and professional approach. Don't hesitate – get in touch with us today.
To provide our customers with an exceptional experience that leaves a lasting impression.